3 Stylish Trends in Resort Living Furniture for a Modern Home
When it comes to creating a modern home that exudes a resort-like feel, the choice of furniture plays a significant role. Resort living furniture is all about comfort, style, and creating a serene, elegant atmosphere that invites relaxation and tranquility. 
In this guide, we'll explore three stylish trends in resort living furniture for a modern home, helping you transform your space into a sanctuary of comfort and elegance.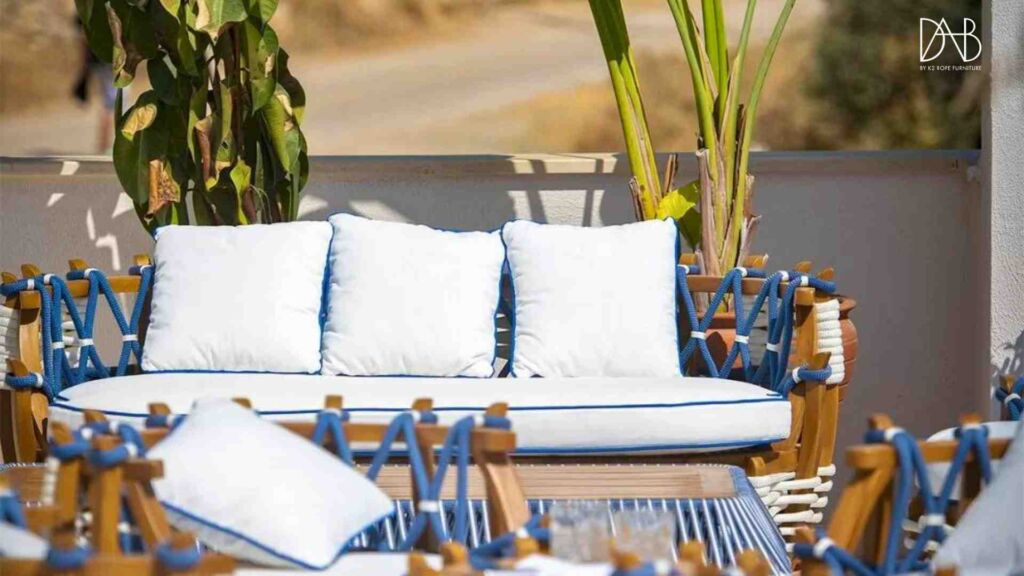 Natural Materials and Organic Design
The trend of resort living furniture in modern homes is all about embracing the beauty of natural materials and organic design. These elements create a connection with nature, bringing the outdoors inside and promoting a sense of serenity and relaxation.
Rope furniture has become a popular choice in resort living design. The intertwining of ropes, often made from materials like jute or polypropylene, creates an organic and visually intriguing texture. Rope chairs, lounge sets, and even rope-wrapped coffee tables provide a tactile experience that evokes the natural world.
Rope furniture is not only stylish but also durable and low-maintenance, making it a perfect choice for modern homes with an eye for elegance and functionality. The open design of rope furniture allows air to flow freely, making it a comfortable choice for warm, tropical-inspired interiors.
Sustainable living is a growing trend in modern interior design. When it comes to resort living furniture, eco-conscious upholstery materials are gaining prominence. Fabrics made from recycled or natural materials such as organic cotton, hemp, and sustainable bamboo are being used to upholster sofas, chairs, and cushions.
These materials not only align with an environmentally conscious lifestyle but also offer comfort and quality. The use of low-VOC (Volatile Organic Compounds) finishes on wooden frames and eco-friendly cushion fillings adds to the eco-conscious appeal of resort living furniture.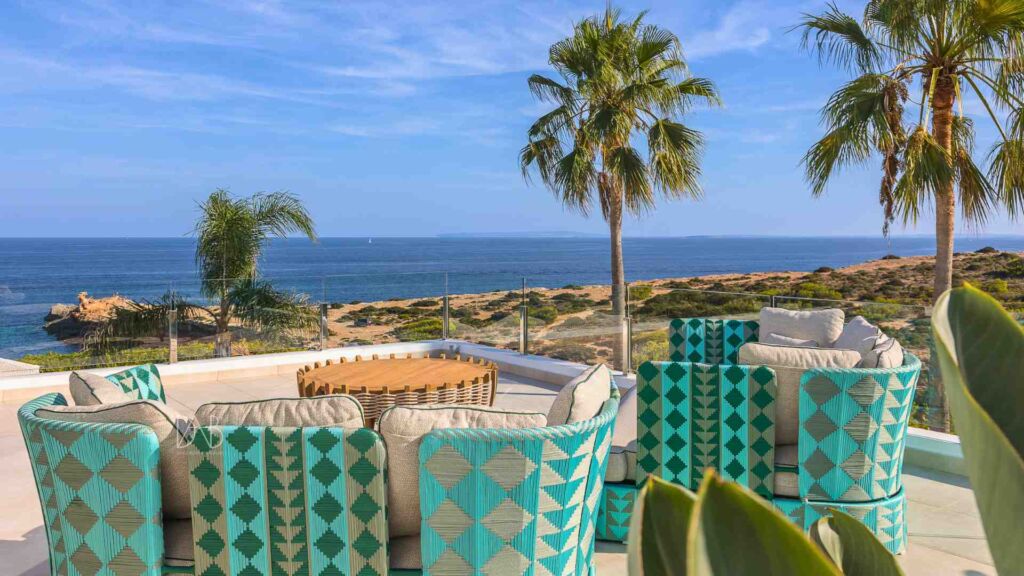 The Rise of Modern Simplicity
Modern simplicity is another trend that defines resort living furniture for contemporary homes. It's all about clean lines, uncluttered spaces, and a sense of minimalism that exudes luxury.
Seamless Lines and Sharp Edges
Furniture with seamless lines and sharp edges is a hallmark of modern simplicity. In resort living furniture, you'll find sofas, tables, and chairs with sleek, straight profiles. The absence of ornate details and frills creates a sense of sophistication and elegance that's both calming and visually appealing.
This design trend emphasizes the use of materials like glass, metal, and polished wood, often in a monochromatic color scheme. The focus is on simplicity and the beauty of each individual piece, which contributes to a modern resort-like ambiance.
Zen design principles have made their way into resort living furniture for modern homes. Zen is about tranquility, balance, and mindfulness, and these concepts are evident in the clean and minimalistic design of furniture pieces. This trend promotes a sense of calm and serenity in your living space.
Think low-profile platform beds, low seating, and furniture with hidden or integrated storage. These design choices not only create an uncluttered and serene atmosphere but also maximize the functionality of your furniture. Zen-inspired resort living furniture often incorporates elements like shoji screens, bamboo, and stone, further enhancing the connection to nature.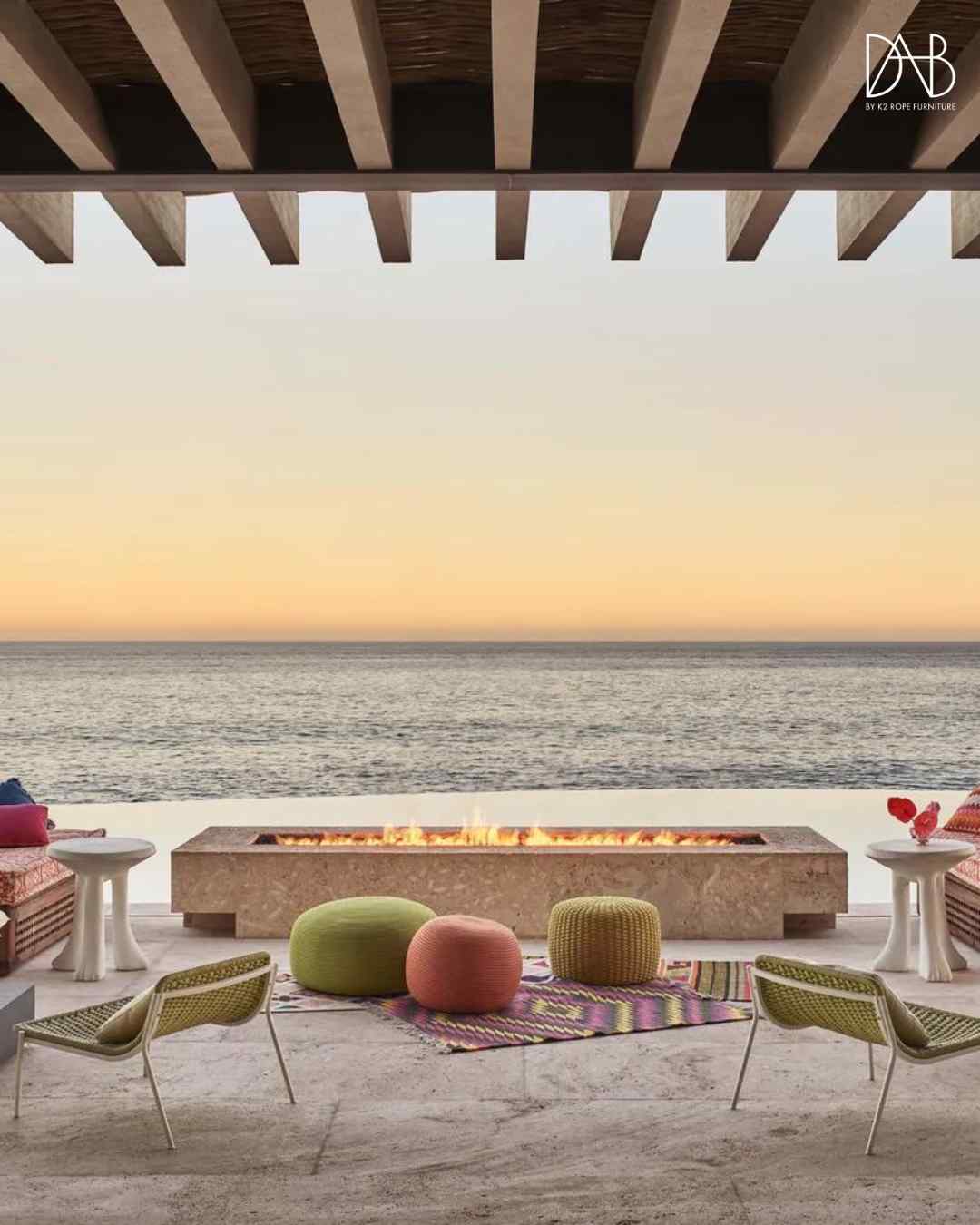 Sustainability is a key factor in modern resort living furniture. It's not just about style; it's also about making eco-conscious choices that align with a modern, environmentally aware lifestyle.
The zero-waste philosophy is gaining ground in furniture design. This trend emphasizes reducing waste through the use of sustainable materials, efficient production processes, and the repurposing of materials. Furniture makers are finding innovative ways to minimize waste and create furniture that's not only stylish but also responsible.
One aspect of this trend is the use of reclaimed or repurposed wood. Furniture crafted from salvaged wood not only reduces the demand for new resources but also adds character and history to your living space.
Another aspect of sustainability in resort living furniture is the emphasis on longevity and durability. High-quality furniture is designed to last for years, reducing the need for replacement and minimizing the environmental impact.
Furniture constructed from durable materials like solid wood, metal, and tempered glass is an eco-friendly choice. It's built to withstand the test of time, offering not only an elegant design but also long-term value.
Resort living furniture for modern homes is all about creating an atmosphere of elegance, tranquility, and sustainability. Embracing natural materials like rope and eco-conscious upholstery, along with modern simplicity and Zen influences, helps you create a serene and stylish living space. 
The zero-waste philosophy and the focus on longevity and durability add eco-friendly elements to your interior design. By following these stylish trends, you can transform your home into a modern resort-like retreat, providing comfort, elegance, and a deep connection to nature.
Explore our range of resort furniture that combines durability with elegance.